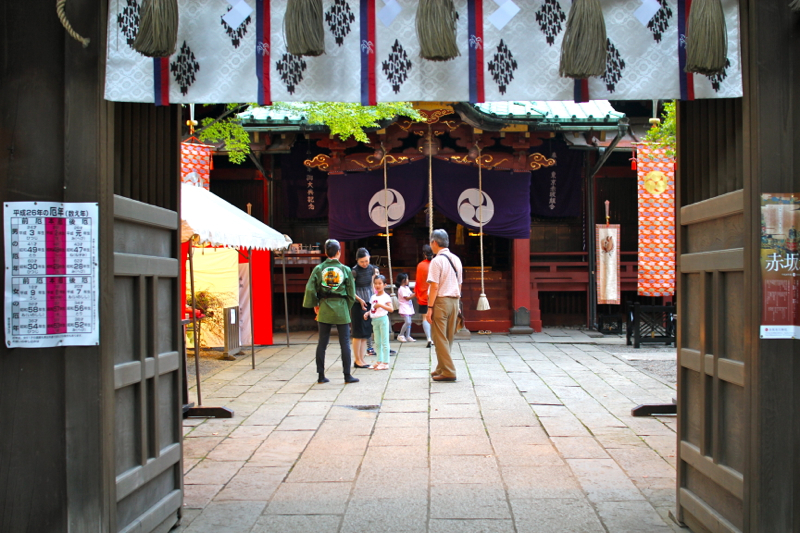 Today's kanji is 祭り matsuri – Festival.
Autumn is the time for local festivals or matsuri around Japan. If you are lucky, you can accidentally wonder into a shrine or temple and experience the festivities first hand. While wondering through Akasaka in Tokyo, I walked up the steep hill to Hikawa Shrine and found the locals winding down their festival after the 3rd day of celebrations.
In these pictures you can see local participants finish carrying the 御神輿 omikoshi, a portable shrine and saying prayers of purification as they put it away for next year.
Hikawa Shrine holds a matsuri around the second weekend in September with festivities starting on the Friday and running through to Sunday.